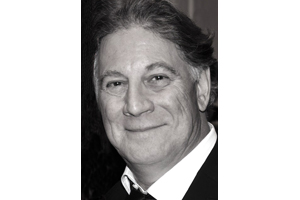 It is with great sadness that we announce the passing of Ken Zelickson. Kenny passed away peacefully on July 4th, 2021, surrounded by his family at the Seven Oaks Hospital in Winnipeg.
Predeceased by his mother and father, Bessie and Cyril Zelickson, Kenny leaves behind his loving wife, partner and friend of 44 years, Magda Zelickson, his son and daughter-in-law Kory and Lynsey Zelickson, his daughter and son-in-law Michelle and Adam Chisick, and his four beautiful grandchildren, Layah, Ari, Zev and Penelope, who were the joy of his life. He will also be greatly missed by his sister and brother-in-law, Pamela and Howard Kowall, his brother-in-law and sister-in-law Sam and Rhonda Kupfer, and his nieces and nephews, Sarah and Nick Adamson, Ira Kowall, Remi and Andrew Kupfer.
Ken had a natural zest for life and he leaves a long trail of friendships and family who loved him deeply. He was charismatic, funny, and a pleasure to be with, but most of all he was a kind soul with the best sense of humour.
Ken and Magda, young and passionate, founded the family business, Interior Illusions, and built it into the modern home furnishing store it is today. Customers always enjoyed coming to the store to be entertained by his jokes and fun loving personality. It was never long before customers became friends.
Kenny could often be found cooking amazing food with a glass of wine in his hand, listening to great music and celebrating life with his family and friends. His passion for the things that he loved was so evident in the way that he chose to live his life.
We are grateful for all the moments and experiences we shared together. While his family has suffered a deep loss, we find strength in remembering all of the good times, the laughs and the beautiful moments we had together. Ken was a true blessing to those around him. He may not have been here for a long time, but certainly a good time.
Kenny's funeral was held on July 6, 2021. Pallbearers were his very close friends and family: Adam Chisick, Yale Shaffer, Mark Chisick, Ira Kowell, Arthur Maister and Arthur Fox. For anyone wishing to honour him donations can be made to the Canadian Diabetes Association, Jewish Child and Family Service or a charity of your choice. We want to thank all of the staff at the Seven Oaks Hospital for the care and kindness they expressed during the last number of months.