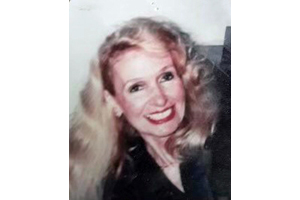 Ruby Swartz. To have known her is to have loved her. Left this world too soon. Born Ruby Babier, October 7th, 1937 to February 16th, 2021.
Ruby, the third of four children of parents Henry and Sadie Babier from Russia. Beloved little sister and predeceased by her sister Reesa Bedder (Mike) and big brother David/Doody Babier (Beverly). Survived by her youngest sibling Leslie Stainsby (Glen). Predeceased sadly by only five weeks prior by her partner of 26 years Norman Tatelman.
Ruby left a legacy of her unique way of loving to her family. Children Jennifer Aronson (Larry), Anthony Swartz (Hayley Ann) and Allison Miles. An extraordinary indelible imprint has been left with her grandchildren Ryan and Courtney Aronson. She will also be dearly missed by so many nieces, nephews, extended family and her lifelong close friends.
Always smiling, never cross, tiny but mighty, strength in character and conviction. Always seeing the bright side of everything. Often referring to her "rose coloured glasses".
Ruby loved music and to dance and sing. Always fond memories at the family cottage in Loni Beach, Gimli with family and friends, where summers wouldn't have been the same if not for Ruby and Sidney Swartz (father of Jennifer, Anthony and Allison).
Ruby…you are missed like crazy.
Ruby…flair and zest for life.
Ruby…loved us divinely, endlessly and unconditionally.
Her smile emblazoned in every person her life touched. May her light shine bright like she was and will continue to be. We love you forever.
In lieu of flowers, the family asks for any donations to go to the Heart & Stroke Foundation of Canada.