Man in Peru charged with making recent bomb threats to US synagogues, FBI says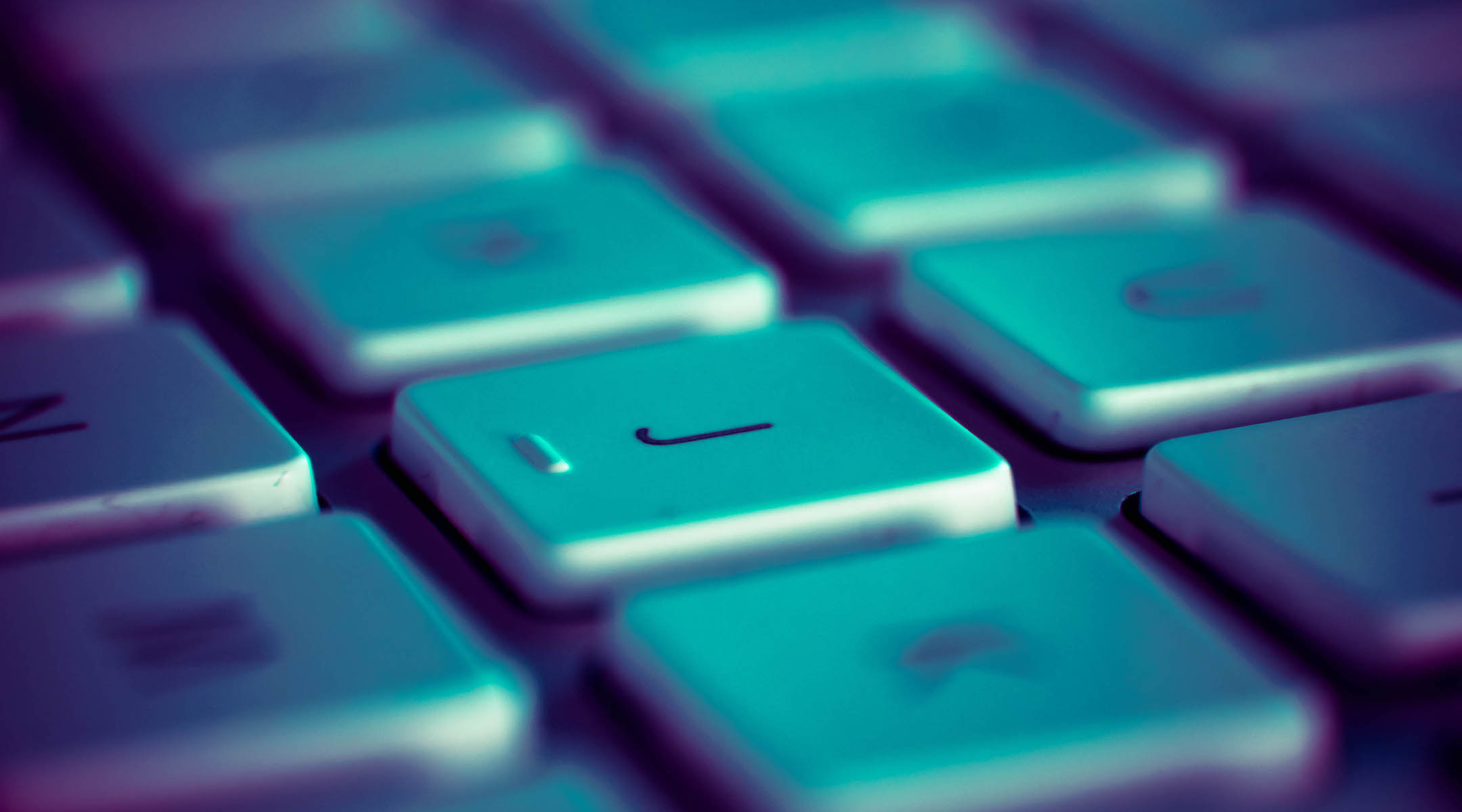 (JTA) — Authorities in Peru have arrested a 33-year-old man who the FBI has charged with making a string of bomb threats targeting U.S. Jewish institutions, including synagogues on Rosh Hashanah.
Eddie Manuel Nunez Santos made more than 150 threats, mostly by email, against synagogues, hospitals, school districts and other institutions in five states between Sept. 15 and Sept. 21, according to the FBI's complaint against him, which was unsealed Thursday. Nunez Santos was arrested in Lima on Tuesday, according to the FBI.
The FBI says Nunez Santos, who is Peruvian, embarked on the bomb threat spree after asking teen girls to send him pornographic pictures of themselves and being rejected. He is also being charged with crimes related to those requests, the FBI said.
Some of the emailed threats included phone numbers to contact. Those phone numbers, the FBI said, belonged to the teen girls who had rejected or cut off contact with him.
The tally of threats in the complaint reflect only some of those that have been reported by synagogues or their local police departments in the last few months. None of the threats have been credible.
After Rosh Hashanah, which began on the evening of Sept. 15, the Anti-Defamation League said it had counted a total of 71 threats against Jewish institutions in 14 states since July 21. But the ADL, an antisemitism watchdog, cautioned that the real number may be even higher: Some communities, it said, had chosen not to disclose the threats they received, in part to avoid gratifying whoever was issuing them.
The bomb threats targeting synagogues have, in many cases, led to congregations being evacuated in the middle of prayer services so that police can conduct a sweep of the building. In addition, the threats included in the complaint resulted in thousands of schoolchildren evacuating their schools; a lockdown of a hospital; and flight delays, according to the FBI.
The FBI and antisemitism watchdogs did not immediately respond to questions about whether additional people might have been responsible for the recent wave of bomb threats. The threats in the complaint were made to institutions in New York, Pennsylvania, Connecticut, Arizona, and Alaska, according to the FBI, but evacuations were reported in several other states including several in New Jersey on Rosh Hashanah.
The complaint includes an example of a complaint received by a synagogue in Westchester County, New York, on Sept. 17, the second day of the holiday. "I placed multiple bombs inside the Jewish Center," the threat said. "The bombs I placed in the building will blow up in a few hours. Many people will lay in a pool of blood."
At the time, the Westchester Jewish Council's security committee emailed synagogues in the county saying that local police and the council's own security official had investigated the email and others received in the area that day and deemed them non-credible. The committee emphasized that all threats needed to be investigated, a warning that came after months of recurring fake threats.
Using data tied to the emails, and by investigating the included phone numbers, law enforcement agents were able to trace the emailed threats to Nunez Santos, who works as a web developer.
The five charges that Nunez Santos faces, if he is convicted, carry the potential of significant prison time. The charges of conveying hoaxes and communicating threats across state lines carry maximum sentences of five years in prison. The charges related to child pornography and exploitation carry much harsher penalties.
"Not only did Santos allegedly email hundreds of hoax bomb threats terrorizing schools, hospitals, and houses of worship, he also perversely tried to sextort innocent teenage girls. His actions wasted limited law enforcement resources, put first responders in unnecessary danger, and victimized children," the FBI's assistant director in charge, James Smith, said in a statement. "The FBI will not tolerate anyone who seeks to induce fear in our communities, and we will do whatever it takes to put the perpetrators of such actions behind bars, regardless of their location."
This is not the first time false bomb threats have been called into a series of Jewish institutions. More than 100 such threats were called into Jewish community centers in the early months of 2017 — most of which, it was later discovered, came from a teen in Israel. In 2020, dozens of JCCs received a separate series of emailed bomb threats.
—
The post Man in Peru charged with making recent bomb threats to US synagogues, FBI says appeared first on Jewish Telegraphic Agency.
'We Are Tearing It Apart': Half of Hamas Battalion Commanders Killed, Netanyahu Says
Israeli Prime Minister Benjamin Netanyahu said on Tuesday evening that Israel has successfully eliminated half of Hamas' battalion commanders during the Israel-Hamas war.
The Palestinian terror group, which launched the current war in Hamas-ruled Gaza with its Oct. 7 massacre across southern Israel, is known to have 24 battalions.
"Hamas wanted to tear us apart; we are tearing it apart," Netanyahu said.
The Israeli premier added that Gaza will "never again pose a threat to Israel."
Netanyahu has refused to expand on Israel's desired "day after" security situation in Gaza once the war ends, but he has maintained that Israel will need to maintain a robust security presence in the Palestinian enclave.
Gaza "must be demilitarized," he said. "And the only force that can ensure this is the IDF [Israel Defense Forces]. No international force can be responsible for this … I'm not prepared to close my eyes and accept any other arrangement."
Estimates put the number of Hamas terrorists killed during the war at between 2,000  and 5,000.
Israel has been engaged in some of the heaviest fighting of the war in recent days, as forces enter the Hamas strongholds of Khan Younis and Shujaiyeh in Gaza.
Arab media sources have reported that Israeli tanks are advancing on the city from both the north and the east.
Israeli intelligence sources believes that Hamas leaders Yahya Sinwar and Mohammed Deif may be hiding in southern Gaza.
The post 'We Are Tearing It Apart': Half of Hamas Battalion Commanders Killed, Netanyahu Says first appeared on Algemeiner.com.
Susan Sarandon Dropped From Indie Film Consideration After Comments About Israel, Jews at 'Free Palestine' Rally
An indie film production company announced this week its decision to no longer work with American actress Susan Sarandon after she made inflammatory comments about Israel and Jews at a "Free Palestine" rally last month.
"As a company, PTO Films would like to make it clear that Susan Sarandon's views do not reflect the opinions of our organization," David Barroso, the co-founder of the indie film production company, told Page Six. "We were considering her for a short film, but due to her recent statements, we have decided to pursue other options."
Barroso added that although PTO Films was pursuing the Oscar winner, 77, to play a part in their short film, there were never any formal "negotiations with her." Another actress has not been cast yet to take on the role since the production has "fallen behind schedule," he said.
Speaking at a pro-Palestinian rally in New York City last month, Sarandon accused Israel of war crimes and compared Hamas' massacre of civilians in southern Israel on Oct. 7 to the difficulties Palestinians are facing in the Hamas-controlled Gaza Strip.
"So many people don't understand the context in which this Oct. 7 assault happened," said the Thelma & Louis star, trying to explain the Hamas massacre in which Palestinian terrorists murdered 1,200 people and kidnapped 240 others. "They don't understand the history of what has been happening to the Palestinian people for 75 years … it's time that Palestine be free."
The actress also said, "There are a lot of people that are afraid, that are afraid of being Jewish at this time, and are getting a taste of what it feels like to be a Muslim in this country." She apologized for her comments about Jews on Saturday but did not mention her remarks about Israel.
Sarandon was set to appear in PTO Films' short movie Slipping Away as Dr. Sylvia Mansfield, according to Page Six, which reported that the film was mentioned over the weekend on the actress' IMDB page in her "upcoming" projects list under "pre-production," but has since been removed. The thriller is about a schizophrenic who "struggles with his own psychosis and his wife's extramarital affair as the lines between his violent hallucinations and reality become increasingly blurred," according to the film's description on IMDB. Her role in the film was reported on in 2018.
This is the second hit to Sarandon's career following her comments at the "Free Palestine" rally. She was also dropped as a client by United Talent Agency.
Since the start of the Israel-Hamas war, Sarandon has shared a number of anti-Israel posts on social media. Even after the scandal following her comments at the rally in November, she has continued to criticize the Jewish state online. In one such message, shared on Tuesday on X/Twitter, she reposted a tweet that accused Israel of carrying out "a deliberate campaign of terror" in the Gaza Strip.
The post Susan Sarandon Dropped From Indie Film Consideration After Comments About Israel, Jews at 'Free Palestine' Rally first appeared on Algemeiner.com.
The War Against Israel Came to My Campus, But We Won't Be Silenced
On Wednesday, November 15, the Binghamton University Zionist Organization (BUZO) hosted an educational event in the university's lecture hall with a pro-Israel speaker from StandWithUs. As members of the BUZO executive board arrived to prepare the space for the event, they were met with a shocking sight: The room was littered with posters and flyers denouncing Israel and Zionism.
This wasn't surprising. Since the horrific attack on southern Israel by Hamas on October 7, and the subsequent war against Hamas, anti-Zionist student groups at BU, including Students for Justice in Palestine (SJP), have participated in a campaign  to disseminate anti-Israel propaganda on campus.
While we can't prove who placed the anti-Israel propaganda flyers in the lecture hall, it is undeniable that these student groups have contributed to a hostile climate on campus.
One of the flyers pasted across the lecture hall stated the following, "the brave students standing up for Palestine are taking action, united and intransigent, against a US-backed genocide."
The lie that Israel is committing "genocide" is a common trope deployed by haters of Israel. An October 9th statement by the Binghamton University SJP chapter makes a similar assertion, calling the October 7th Hamas massacre the result of "more than 75 years of ethnic cleansing," among other falsehoods.
Israel is not committing genocide in Gaza. Israel has one goal: to eliminate the threat of Hamas so that October 7th can never happen again. It is Hamas that intentionally places civilians in harm's way. For instance, Hamas put tunnels and a command center underneath Al-Shifa Hospital in Gaza. Since taking over the Gaza Strip in 2007, the terrorist group has used schools, homes, mosques, and hospitals for military purposes.
This constitutes a major war crime because it places Palestinian civilians, including those hospitalized, at risk. Hamas is entirely responsible for the practice of using civilians as human shields. Hamas has even tried to stop Palestinians from leaving the war zone. They must be held accountable for the loss of civilian lives, not Israel.
In fact, Israel does everything that it can to minimize civilian casualties, including ensuring the migration of Palestinian civilians to the southern Gaza Strip last month to reduce the number of casualties; warning civilians to flee areas and buildings that it intends to bomb; and conducting targeted strikes on military targets, such as locations where Hamas is storing weapons and firing rockets into Israel.
If Israel wanted to commit genocide, it would not take measures to protect Palestinian civilians. What's more, the Palestinian population has drastically increased over the past few decades. As authors such as Daniel Pomerantz have noted, Israel has actually shown remarkable restraint in Gaza. If it wanted to target civilians, it could kill untold numbers of innocent people. But that is not what the Jewish state is doing.
On the other hand, Hamas blatantly states that its goal is the genocide of Jews in Israel. Hamas has said that October 7 was part of this plan, and that it hopes to repeat the attack.
Hamas targeted Jewish-majority communities solely for being Jewish, and had they not been stopped by the Israel Defense Forces, they would have killed thousands more. In fact, in a November t video, a Hamas official stated, "We will repeat October 7th again and again until Israel is annihilated."
Israel is in an extremely unfair position. If the Jewish state defends itself against Hamas, it will be condemned; if they do nothing, its citizens will be slaughtered.
Israel rightly chooses to defend itself and rescue its people from the clutches of an evil terrorist group that is as reprehensible as the Nazis.
It's ironic that SJP calls Israel's response to Hamas' crimes a "genocide," but has remained silent on the nature of the massacre committed on October 7th. Israel protects civilians; Hamas targets them. There is no equivalence between the two.
Another one of the flyers posted at Binghamton read, "Stop the witch hunt of pro-Palestine activists in universities!"
This is a fallacy, considering that pro-Palestinian "activists" are prevalent on college and university campuses. In fact, much of this "activism" crosses the line into antisemitism. We have witnessed the justification of terror, the attempted burning and desecration of Israeli flags, the praising acts of violence against Jews, the propagation of antisemitic tropes, and the targeting of Jewish and pro-Israel students on campus.
A few campuses, including Brandeis University, have taken SJP's threat seriously by banning them. Unfortunately, anti-Israel sentiment and aggressive action continue to thrive on American college campuses. At Tulane University, pro-Israel students were physically assaulted as they were counter-protesting an anti-Israel demonstration.
At Cornell University, a student was arrested for posting horrifically violent antisemitic threats on a student chat platform. He threatened to "bring an assault rifle to campus and shoot all of you pig jews." On October 25, Jewish students at the Cooper Union sheltered in a library as pro-Palestinian students banged on the doors and shouted common anti-Israel cries.
This has led to major Jewish donors distancing themselves from the universities they previously supported. One such philanthropist is Henry Swieca, who asserted, "With blatantly anti-Jewish student groups and professors allowed to operate with complete impunity, it sends a clear and distressing message that Jews are not just unwelcome, but also unsafe on campus." Administrators, students, and fellow donors should heed this warning and be mindful about how their institutions fund or support SJP.
The investigation into the lecture hall's propaganda display at my school is ongoing. So, too, is the tension felt on campus between the Zionist and anti-Israel camps. I call on all of the anti-Israel groups at Binghamton University to root out this kind of behavior, and identify and bring those involved in this despicable act to justice.
Aviad Levy is a Senior at Binghamton University, and a CAMERA Fellow for the 2023-2024 academic year.
The post The War Against Israel Came to My Campus, But We Won't Be Silenced first appeared on Algemeiner.com.